On Thursday the 14th of May, the colorful and exquisitely fashionable event Cheer Queer organized by the National LGBT* Rights Organization LGL took place at One-Two Bar, in Vilnius. The event successfully marked the beginning of the Rainbow Days 2015 festivities, a week-long series of events to celebrate the International Day Against Homophobia and Transphobia (IDAHOT), occurring world-wide on the 17th of May. 
The event started with a lively and sparkling debate about LGBT* Allyship, involving comedian Oleg Šurajev, politician Aušrinė Armonaitė, comedian Paulius Ambrazevičiu and photographer Neringa Rekašiūtė. The event was followed by the special singing performance of drag artist Alen Chicco, that really captured the attention of the audience.
 Cheer Queer hosted also a significant cultural and artistic event: the fascinating LGBT-themed exhibition Rainbow Arts, collecting the artworks of local LGBT* and LGBT*-allies artists. The exhibited works dealt with the sexuality and experiences of the LGBT * youth – this year's global theme for IDAHO. Since this was also a fundraising event, visitors had the opportunity to buy the artworks and to contribute in this way to devolve parts of the profits in charity to the realization of Baltic Pride 2016, a very special event in the agenda of the LGBT community of Lithuania for 2016.
© Augusto Didžgalvio photography
Let's celebrate Rainbow Days and IDAHOT together! Detailed program for Rainbow Days 2015 can be found here.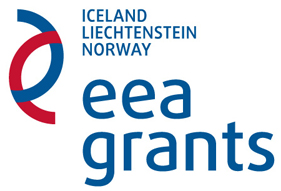 The event was organized as part of the project "Towards Practical Implementation of LGBT* Rights in Lithuania" which is supported by the NGO Programme Lithuania funded by EEA Grants. The project supports the implementation of the European Economic Area Financial Mechanism NGO program. The Kingdom of Norway, Iceland and Liechtenstein has developed the EEA and Norwegian financial mechanisms in order to contribute to the economic and social disparities in the European Economic Area (EEA ).