Lithuanian cinemas helped celebrate Rainbow Days once again! At 4 pm on May 17th, 2015, the national LGBT* rights organisation LGL invited the public to a screening of the Italian film "Loose Cannons," which was held at the "Pasaka" movie theatre in Vilnius.
The film "Loose Cannons" ("Mine Veganti") (2010) is a witty, ironic, and somewhat dramatic film about daily LGBT* life under the scorching Italian sun. Tommaso is the youngest son of a large, traditional Italian family, who finally dares to tell his family that he likes men at the Sunday dinner table. Who would have thought that his brother would blindside him by coming out first!
The Embassy of Italy and the Italian Cultural Institute generously provided the film for viewing. Additional screenings of "Loose Cannons" will take place in Kaunas ("Romuva" movie theatre, Laisvės a. 54, Kaunas; May 19th, 4 pm) and Klaipėda (Klaipėda County Ieva Simonaitytė Public Library, Herkaus Manto g. 25; May 20th, 4 pm).
© Photo courtesy of Augustas Didžgalvis
Let's celebrate Rainbow Days and IDAHOT together! Detailed program for Rainbow Days 2015 can be found here.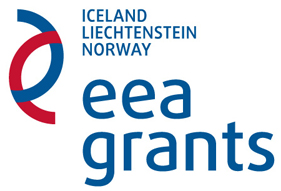 The event was organized as part of the project "Towards Practical Implementation of LGBT* Rights in Lithuania" which is supported by the NGO Programme Lithuania funded by EEA Grants. The project supports the implementation of the European Economic Area Financial Mechanism NGO program. The Kingdom of Norway, Iceland and Liechtenstein has developed the EEA and Norwegian financial mechanisms in order to contribute to the economic and social disparities in the European Economic Area (EEA ).