Lesbian, gay, bisexual and transgender people remain among the most vulnerable in Lithuanian society; however, Lithuania displays a striking lack of political will with respect to creating and implementing the policies and legislation needed to combat this issue. Furthermore, it is clear that the Inter-Institutional Action Plan on Non-Discrimination for 2015-2020 (adopted on January 28th, 2015) does not give the amount of attention necessary to solve the complex issues of LGBT* rights protection and social acceptance; the plan contains only one concrete measure addressing transgender rights protection – a study determining the status of transgender people living in Lithuania.
"Action Plan on Non-Discrimination of LGBT* People 2015-2020, Lithuania" was recently created by the national LGBT* rights organization LGL to provide recommendations for promoting the non-discrimination and full acceptance of LGBT* people in Lithuania, while also taking into account the community's current status in the country. The plan includes recommended measures in areas such as human rights protection, social acceptance, education, health, employment, sports, tourism and protection from violence. In implementing the plan, it is crucial that the following concrete steps be taken:
Accept the Partnership Act;
Supplement certain laws, especially the Law on Equal Opportunities of the Labour Code, such that people cannot be discriminated against on the basis of gender identity;
Accept legislation for gender reassignment;
Overrule Article 4, Part 2, Point 16 of the Law on the Protection of Minors Against the Detrimental Effect of Public Information;
Prevent the passing of discriminatory draft laws and initiatives in Parliament;
Educate the public and its constituent groups;
Increase the visibility of LGBT* people in Lithuanian society and encourage their social integration.
The recommended measures put forth in this publication were selected by considering the Council of Europe's Committee of Ministers Recommendation CM/Rec (2010)5 for member states fighting discrimination based on sexual orientation and gender identity (published on the 31st of March, 2010), by referencing the best practices of European nations, and by taking Lithuania's legal and social context and current problems regarding the protection of LGBT* rights into account.
An electronic version of the comprehensive publication can be found on LGL's website. By providing this publication, LGL aims to draw the attention of policy-making and policy-implementing state institutions to the problems faced by LGBT* people, and to encourage the consistent creation and implementation of strategies for non-discrimination by these actors.
Action Plan on Non-Discrimination of LGBT* People 2015-2020, Lithuania, 2015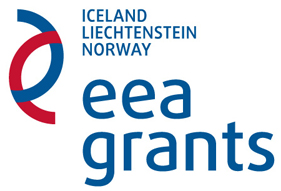 This publication is a part of the project "Towards Practical Implementation of LGBT* Rights in Lithuania" which is supported by the NGO Programme Lithuania funded by EEA Grants.

The publication is a part of a project "Development of the LGBT* action plan in Lithuania", funded by LGBTI rights organization ILGA-Europe.