It appears that a scandal widely publicized this spring, in which dozens of students in a moral education lesson at Telšių Žemaitės school were shown material comparing gay people to murderers and cannibals, may not have been an isolated incident. This summer, LGL carried out an anonymous survey in which respondents – 475 LGBT* high school students between the ages of 14 and 18 – elaborated on what is taught in moral education lessons, and what LGBT* adolescents who are still discovering their sexuality and gender identity face in Lithuanian schools.
"During an ethics lesson, the teacher said that gays are no different from child molesters. That children's shelters are an appealing place for them to work, because, as she understood, they can abuse children there," one respondent said. "Once, during a lesson, the teacher said that people of the other orientation are ill, and gave examples of how a person can recover from this," another LGBT* teen recalled. "My school director was very vocal about her attitude toward LGBT* people. She said that we're unnatural, and that we should be hiding," one student complained. "Teachers shy away from LGBT* topics in lessons," another said. These are only a small sample of the experiences reported by LGBT* students who participated in the survey.
It's no surprise that a lack of objective and science-based information about sexuality, and hostile attitudes toward LGBT* people, make adolescents feel unsafe in their learning environment. Although LGL's study explicitly called for LGBT* students and was advertised in rainbow colors, the survey received the most responses from non-LGBT* youth. This suggests that many of the young people who participated in the survey, made to feel irrelevant and unheard, feel the need to share their school experience.
Homophobic bullying – LGBT* students' own problem
LGL's data reveals that when high school students struggle with bullying due to their sexual orientation and/or gender identity in the school environment, they're forced to take care of it on their own. 82% of LGBT* students participating in the survey reported being bullied due to their sexual orientation and/or gender identity in the last year, and of these respondents, 90% reported feeling unsafe at school for this reason. 50% of survey respondents also declared that their teachers either did not respond, or did not respond appropriately to homophobic bullying.
"Bullying in schools can affect any student. However, it's most harmful to students who have something setting them apart from their peers. The stress caused by bullying, regardless of the reason (appearance, ethnicity or sexual orientation), can weaken performance in school, encourage truancy, or, in critical cases, lead to suicidal ideation. Therefore, it's extremely important for teachers to take notice of bullying and respond appropriately to it," commented Kamila Gasinska, psychologist and author of LGL's publication "Invisible bullying" (lit. "Nematomos patyčios").
A portion of teachers not only ignore bullying incidents, but even contribute to them. LGL's survey data shows that just 38% of respondents had never been subjected to bullying from teachers and other school staff. "Teachers tend to minimize anything that isn't relevant to them, and what a gay student may be struggling with isn't a priority to them," said one teen who participated in the survey.
According to the survey data, fear of being bullied keeps many LGBT* youth from coming out in the school environment. "For this reason, it can look like everyone at school is exclusively heterosexual. Teachers usually don't even consider that every day, during lessons and breaks, they talk to students who are afraid to be themselves. These young people who are unable to open up feel even lonelier and more misunderstood," one respondent said.
Lack of science-based information on LGBT* issues
Although 55% of the LGBT* high school students who participated in LGL's survey indicated that their schools have anti-bullying campaigns, 73% reported that their study materials contain no information about LGBT* people. 89% of the students had never heard one positive comment about LGBT* people during lessons. "This topic is taboo in our school. Neither teachers, nor other school staff talk about LGBT* issues, and our library contains just one book from LGL about homophobic bullying," one respondent described the situation in her school.
"We can't expect change when we don't even have comprehensive sexual education in schools. While we're discussing whether there's a need to provide students with information about contraception, students and even teachers still have no clear concept of what homophobic bullying actually is. And we mustn't forget the fact that Lithuania still maintains a law under which it is forbidden to provide information about LGBT* individuals to minors," emphasized Gasinska.
In 2011, revisions to the Law on the Protection of Minors against the Detrimental Effect of Public Information stated that information harmful to the development of minors' mental and physical health, as well as physical, mental, spiritual and moral development, includes that "which degrades family values or promotes other than those stated in Lithuania's Constitution and civil code as the basis of marriage and family". This provision of the law has so far been used 3 times to limit the publication of information about the LGBT* community in Lithuania.
In June 2013, Lithuanian national Radio and Television (LRT) decided to limit the broadcast of two video clips inviting guests to Baltic Pride 2013. In 2014, a video clip promoting LGL's social complain "KEISK" was also blocked by censors. The same year, Neringa Dangvydė's fairytale book "Gintarinė širdis" received a 14-and-over rating following a decision by the Office of the Inspector of Journalist Ethics.
On October 25th, 2014, the Lithuanian Psychologists' Union issued a report explaining that the restriction on speaking about LGBT* individuals in public is itself harmful to minors, bringing up the points that homosexuality is not considered a mental illness, and that laws promoting negative attitudes toward LGBT* people are among the risk factors for teenage suicide.
Homosexuality – still taboo in Lithuanian schools?
The disproportionate usage of the aforementioned law to limit information related to LGBT* individuals has contributed more and more to the issue. Although various studies have stated that LGBT* people make up between 6 and 10% of the population, 89% of high school students participating in LGL's survey reported not knowing any staff at their school belonging to the LGBT* community.
"It's no fun having the teacher constantly pushing her negative views about gay people on us in ethics lessons whenever we have to discuss issues of sexuality. My peers also say that ethics lessons in particular are where teachers usually speak negatively about the topic. Once, I was kicked out of ethics class because I didn't do my homework in which I had to describe men's and women's family duties, which seemed absurd to me. In general, I think we lack education on these topics in school, and right now it's pointless to even try to discuss it, because teachers aren't adequately informed enough to lead an objective discussion. I wouldn't say I feel unsafe at school, however, that doesn't mean everything's just fine. Silence and ignorance are just as bad as bullying and violence. Schools should be obliged to allow open discussion of all themes, there shouldn't be censorship," one study participant confidently stated.
"The consequences of the Law on the Protection of Minors are especially pronounced in this year's general curriculum for health, sexuality and family building, which went into effect September 1st, under which schools' administration and community have the right to decide how to implement sexual education. This is a systemic problem: due to a lack of inclusive and science-based sexual education, in reality, the internet ends up serving that purpose for teenagers. And is all the information you can find on the internet appropriate?" VšĮ "Mental health perspective" director Karilė Levickaitė asks rhetorically.
"The saddest part is that the chaos comes from above, e.g. from the Ministry. This sexual education program is imposed on schools, its implementation is left up to teachers, and then we're blamed for poor work. Every teacher's interpretation of the issue can be swayed by their point of view," said Romas Darafėjus, director of the Lithuanian Biology Teachers' Association, to Lietuvos Rytas TV. Biology teachers say they don't know how to present the topic of homosexuality to students, and school directors complain that no textbooks have been prepared for sexual education, leaving it up to teachers to search for information in libraries or online.
Emigration – the only escape from bullying?
Homophobic bullying differs from most types of bullying in the sense that young people most often lack support not only at school, but also in their own families. Many LGBT* youth hide their sexual orientation from their parents, and when they do reveal it, they are often pushed away by family members. Unable to find support neither from their school, nor their parents, and feeling unable to talk about their emotions, LGBT* high school students suffer from social isolation which harms their performance in school as well as their psychological health.
LGL's survey uncovers the degree to which LGBT* students feel unsafe at school and don't see an escape from the situation they face: 91% of the LGBT* students surveyed stated that they were considering the option of building a future somewhere other than Lithuania after graduation.
"Students who can't expect help and support from adults don't feel safe at school. They feel unwanted and unimportant. With teachers ignoring these topics or even actively contributing to homophobic bullying at school, students fear being pushed away, and hide their sexual orientation. Having absorbed the message that they themselves are guilty and need to change, young people feel that they truly have no support from their teachers. This is why adults are responsible for children's safety at school, and students need to know that they can turn to them if they're struggling with bullying," Gasinska emphasized.
LGBT* youth believe that the problems mentioned could be remedied by inclusive and science-based sexual education, discussion of LGBT* topics, and clear school policies against bullying on the grounds of sexual orientation and/or gender identity. Other countries' experiences also support these methods as among the most effective ways to solve the problem of intolerance towards LGBT* students in schools.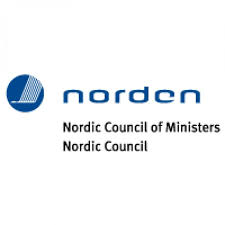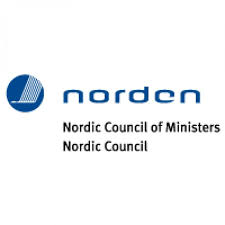 This article is produced and published with the support of the Nordic Council of Ministers, under the project "Sharing Expertise and Fostering LGBT Human Rights in Belarus".