In Summer 2017, the National LGBT* rights organization LGL carried out an anonymous survey that gathered responses from 580 LGBT* high school students between the ages of 14 and 18. In their survey responses, the students revealed what is taught in Lithuanian schools and what LGBT* adolescents still in the process of discovering their sexual orientation and/or gender identity face there.
In organizing the survey of LGBT* high school students, LGL received assistance in the form of expert knowledge from the American organization GLSEN (Gay, Lesbian and Straight Education Network). Collaborating on this project with GLSEN strengthened LGL's capacity to carry out scientific analyses and use the study's results to implement advocacy measures in Lithuania.
GLSEN, founded in the USA in 1990, has organized a survey on LGBT* high school students' experiences since 1999. The National School Climate Survey is the only survey of its kind in the USA.
GLSEN's experts are currently looking over and analyzing data collected by LGL's survey. The preliminary results were presented in November 2017 at the yearly international ILGA-Europe conference, which took place in Warsaw, and during a seminar as part of the "Rainbow Rights" project in Vilnius. LGL will announce the official results of the survey in 2018, with a report of the study to be published on the organization's website.
As we wait for official conclusions from LGL's survey, we decided to take a look at how Lithuanian, American and Belarusian LGBT* high school students' experiences differ, and the challenges faced by inclusive education experts and LGBT* activists in these countries.
Lack of a unified education system as an obstacle to inclusive education in the USA
"One of the primary obstacles that inclusive education experts face in the USA is that there is no unified education system in our country. Many important decisions in the field of education are made at the state level. This means that to pursue necessary changes, we have to work with education policy makers from all fifty states and the District of Columbia. As a result of this peculiarity, we notice that the experiences of LGBT* high school students differ from one state to another," commented Dr. Joseph G. Kosciw, GLSEN's Senior Director of Research and Strategic Initiatives, who will be participating in the 2018 presentation of LGL's study results.
"We began our national survey of LGBT* high school students' experiences in schools for advocacy purposes, because at that time there was absolutely no scientific data on how the challenges faced by LGBT* high school students differ between parts of the USA. Some schools, when we started working with them, told us that there were no LGBT* students in attendance there, or some schools insisted that everything was fine for their LGBT* students. So we needed scientific data that we could use for policy formation and to show the education community that LGBT* students face particular challenges at school," Kosciw said about the origins of the organization's survey.
"Since 1999, when we began organizing the National School Climate Survey, the situation for these students in American schools has changed drastically. However, LGBT* students still face a number of particular challenges which do not apply to their heterosexual peers. Schools have made substantial progress in ensuring the safety of LGBT* students from bullying, though discrimination against these students remains a complicated issue. Our society is currently in the middle of a considerable debate about transgender students' rights. Many states are still discussing whether designating gender-neutral toilets in schools is necessary, and whether LGB students have the right to bring their date of the same gender to school dances. So even if LGBT* students are no longer afraid of violence at school, they still don't feel like a part of their school's community," the expert said of the situation in American schools.
General anti-bullying campaigns: ineffective against homophobic bullying
"In the National School Climate Survey, we ask students whether their schools have campaigns against homophobic, biphobic and transphobic bullying, as well as whether they have gay-straight alliances and support groups. Data from our study suggests that students for whom this kind of support is accessible feel better at school and perform better academically," stated Noreen M. Giga, GLSEN's senior researcher.
"A lot of focus is placed on improving student test scores in the US right now. This leaves teachers with limited time to participate in training that could give them the necessary knowledge on how to effectively combat bullying and discrimination against LGBT* students. GLSEN has branches that organize these types of seminars for teachers in the majority of US states, but schools rarely have the finances to send teachers to competence-building seminars. Aspiring teachers are also unfamiliar with these problems and how to solve them. However, our experience shows that teachers who have participated in similar seminars are later able to provide much more effective support to LGBT* students," Kosciw said.
"A decade ago, the USA undertook a national bullying prevention program, but many schools lack the finances to effectively implement it. Not only that, but in many schools, anti-bullying campaigns do not cover bullying due to sexual orientation and/or gender identity. From experience, we can say that general anti-bullying programs don't have much meaning to students experiencing a specific type of bullying. If a teacher participates in general seminars about bullying, they won't receive vital information about the specific problems that LGBT* students face," he stated.
Bullying only treated as relevant when a shocking incident has just occurred
"Although the USA has an extensive tradition of self-help and support groups, we face certain challenges in encouraging parents of LGBT* high school students to actively express support for their children. In American schools, LGBT* parents are much more active in this regard than straight parents of LGBT* children. Barely half of LGBT* students responding to GLSEN's national School Climate Survey report being out to their parents. And kids who aren't out to their parents are unable to openly discuss difficulties they're having at school, neither with their parents, nor with school staff, because they're afraid that the latter will disclose their sexual orientation to their parents. This makes LGBT* students feel especially isolated," Kosciw said.
"Bullying in American schools is a very widespread problem. Adolescents bully one another for a variety of traits, such as sexual orientation, gender identity, race, religion, academic achievements, disability, appearance, body type, and so on. We often hear excuses that bullying is just the nature of children, and that being bullied 'builds character'. Disappointingly enough, the problem is usually only given attention on a national scale when a shocking incident has occurred. So while the situation in American schools is gradually improving, we still have a long way to go in terms of raising awareness about methods of effectively combating bullying," added Giga.
Belarusian LGBT* high school students' silent survival strategy
"I dealt with a situation where one gay high school student was brutally beaten by a classmate who was convinced that this boy was in love with him. We still have no studies about the situation for LGBT* high school students in Belarus, but I would say that these students are particularly vulnerable in our country's schools," speculated Natallia Mankouskaya, an LGBT* human rights activist from Belarus.
"Sexual education in Belarusian schools is practically nonexistent. Sexual orientation, gender identity, the LGBT* community and bullying against those who belong to it are just not talked about. Teachers have no opportunity to raise questions about LGBT* issues, neither in a positive nor negative context," the activist said.
"Just being an LGBT* human rights activist, I hear a lot of LGBT* students' stories. It's clear that LGBT* students in Belarusian schools hide their sexual orientation and gender identity because they're afraid of potential violence and aggression. I wholeheartedly hope that we will soon be able to research the situation for LGBT* students in our schools, so we can determine the scale of the problem," Mankouskaya concluded.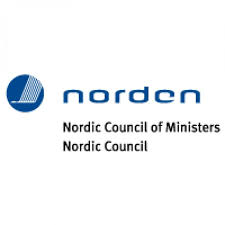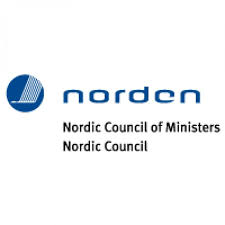 This article is produced and published with the support of the Nordic Council of Ministers, under the project "Sharing Expertise and Fostering LGBT Human Rights in Belarus".