Social campaign #LAISVA_LT family stories is a mosaic of Lithuanian families, consisting of ten emotional stories. Are these stories strange and unprecedented? Maybe they are mundane and familiar? Have we any right at all to decide, who is and who is not a family?
(1) #LAISVA_LT: Anastasija's family story

Anastasija Zemdliauskaitė: "At first I did not get married because I was a rebel. I did not wanted to be chained in any way by a piece of paper pointing out how I will have to live from now on. I thought that anyone can put a ring. But to withstand all the difficulties together while you could also break up anytime; to choose being together here and now and confirm it not just by  making a magnificent show once in 10 years, but personally in front of Him every week or every month, or after every relationship pit, while doors are always open; – I thought this kind of road can be chosen only by those, who has the strongest connection. I think that this road is more authentic, that is why I chose it. Because of this choice our family did not change in any way, just became stronger. As in reality family is created by love, care and time spent together, for some people in a marriage, for others without it."
(2) #LAISVA_LT: Lukas' family story

Lukas (12 years old): "When dad went to Denmark to work for the first time, I was afraid. How we will live from now on? Why didn't we leave all together? But gradually I realised, that it's better like this for my family – dad now gets a good salary, which would not be an option for him in Lithuania, as we live in a small town, where it is hard to find well-paid job. Although my parents are not married, this did not weaken our family, on a contrary, it made our family stronger – we just don't have time to be angry on each other. And as my mom says – it is not important if you are married or divorced – it is hard to cherish a family over long distance for everybody. For me it is the most important that my family loves and cares about me."
(3) #LAISVA_LT: Julija's and Gintarė's family story

Julija and Gintarė Šimkė: "Probably because we were honest from the beginning, all the communication between us went simply and easily. We are together for more than two years, this year we both changed our surnames to have a matching one, and in November we will get married in Denmark. We are not planning to stay in Lithuania, we plan to move to scandinavian countries or Spain. We really would like to stay in Lithuania, but we are planning to have a child. Because of that we need to think few steps ahead – you can never know what can happen to your partner – illnesses, death, divorce. There is no legal protection in Lithuania for a family like ours. If you are a heterosexual, you don't pay attention to many laws, but as a homosexual you understand their value. It is strange why some people think, that they have a right to prohibit creation of a family – it is a natural phenomenon. Our country is independent for not that long, but maturity could come faster. Of course, the other problem is the society. People are afraid, angry on things they don't know and are not willing to understand. Our situation is not the worst, when you think about it. People with Down syndrome, people with dissabilities are not existant in Lithuanian society at all, while we just make people angry. But we should not think, that the world ends with Lithuania. When doors are closed, you climb through the window, if the window is closed – you break it, if there is no window – you climb in through the chimney. There is always a way."
(4) #LAISVA_LT: Marielle's family story

Marielle Vitureau: "Although I am French, I live and work in Lithuania for fifteen years already. Me and my husband grew up in families having 3 children, so we were not afraid. We did not have such plans, but it happened so naturally. Now we have children, who are 2, 6 and 9 years old. If there was a chance to register partnership, we would have considered such an option. But since it is not possible, we had to get married to have social guarantees for children. But definition of a family can not be ideographic – such a live process can not be put in frames. First of all  – it is a connection. Unmarried couple, couple without children and single mother can be a family and this reality has to be accepted."
(5) #LAISVA_LT: Vladimiras' and Eduardas' family story

Vladimiras Simonko and Eduardas Platovas: "For us family is a safe space for two people, in which they spend most of their life together. We were the first gay family, which without hiding their names and surnames gave an interview to one of the newspapers on September, 1995. We naively expected, that society will tolerantly accept "non-traditional" couples. Unfortunately, during 25 years of Lithuanian independence society did not aquire respect for various family forms. State should not regulate who person can love, but state should recognise and respect long term relationships of two partners. Such Constitutional Amendment that aims to narrow down the deffinition of a family, is political expression, that there never was and never will be a place in this counry for our family."
(6) #LAISVA_LT: Elinga's and Kęstutis' family story

Kęstutis Grauslys and Elinga Noreikaitė: "We are communicating for over 5 years, but it is hard to say how long we are together as a couple. During that time we were studying, doing internships, worked and explore foreign countries separately. But exactly this helped us to test each other and make sure that we want to travel through life together. We are living together for 2 years, we are not married and constantly get asked when we will get married. But it is more important how we feel ourselves. For us, love is a neverending process, which obligates to respect each other and try."
(7) #LAISVA_LT: Evelina's and Aušra's family story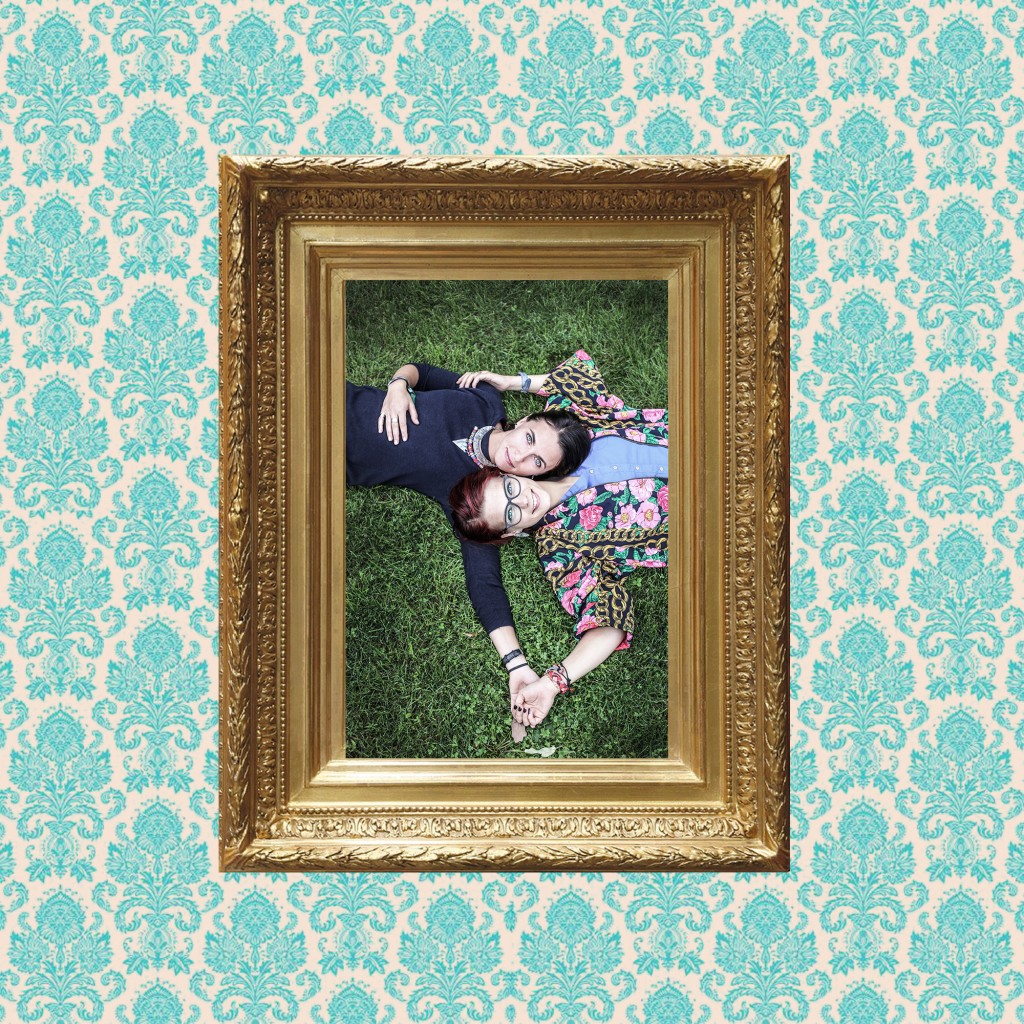 Aušra Karklytė and Evelina Škac: "We got to know each since a long time – eight years ago, but we started being together three years ago, we are living together for almost a year. We are so used to Lithuanian people, laws, prohibitions, that there is so little that surprises us. State can not decide who is a family. Sometimes it looks like people in the government live in the glass bubble, see and hear only what is comfortable for them. Families are different and to pick out and define one best model is quiet short-sighted. In principle such a Constitutional amendment, if passes, will be totally discriminatory regarding many families! Anyway, it doesn't matter which laws will pass, it will not affect our relationship, which is stronger than anything else."
(8) #LAISVA_LT: Elžbieta's family story

Elžbieta Latėnaitė: "I don't know why we are not married. We just did not decide to marry, instead of deciding not to marry. It looked more honest than get married because of pregnancy or pressure of the relatives. We just did not find enough reasons, did not feel necesity. Most people get pressured by society and get married without thinking. But such decitions have to be made naturally, not because of fear of being alone. I'm supporting conscious marriages. Sometimes unmarried couples hear a question "why are you not married?", but this question with it's personalism and variety of possible answers is equal to question – "so why are you married?" In general being a family is a continuous process, which is impossible to describe. I was very upset to hear that in Lithuania definition of a family can be narrowed down. In our country already the number of children and citizens is decreasing, while the number of divorces, single people, suicides are increasing, so such a step would narrow down people's comfort zone even further, pushing big part of society out of "circle of elite". It feels like while other countries move forward, broaden social definition of a family, we just trample next to oldfashioned concepts."
(9) #LAISVA_LT: Julita's family story
Julita Sabatauskaitė: "I don't agree with narrowing down the definition of the family. Family is not a theoretically defined, "framed" group of people, related within each other by kinship or marriage. Family is understanding between each other, responsibility, love, care. Stamp on the passport and marriage certificate does not create a family as a safe space to live and grow. Much more important are relations between people who call themselves family.
I am a single mother, but I don't feel incomplete. There was a time when I was hearing comments like "it is so bad, that my daughter will grow without a father and I live without a husband". I learned not to listen to opinions of others, but trust myself instead. It is my decition and it's better this way for both of us. Everybody can choose how to live and who to call family. For me it is my daughter, parents and my sister. This circle is enhanced by our friends and people close to us. It is funny when people think, that mothers/fathers who raise their children alone get more priviledges. It is really far from that. Our living conditions are exactly the same as for those living in a couple – you get what you earn. I don't have "easier" ways to get into kindergarden or school. I don't get any support from the state. We are as equally loving families taking care of our family members as all the rest."
(10) #LAISVA_LT: Grandmother's and granddaughter's family story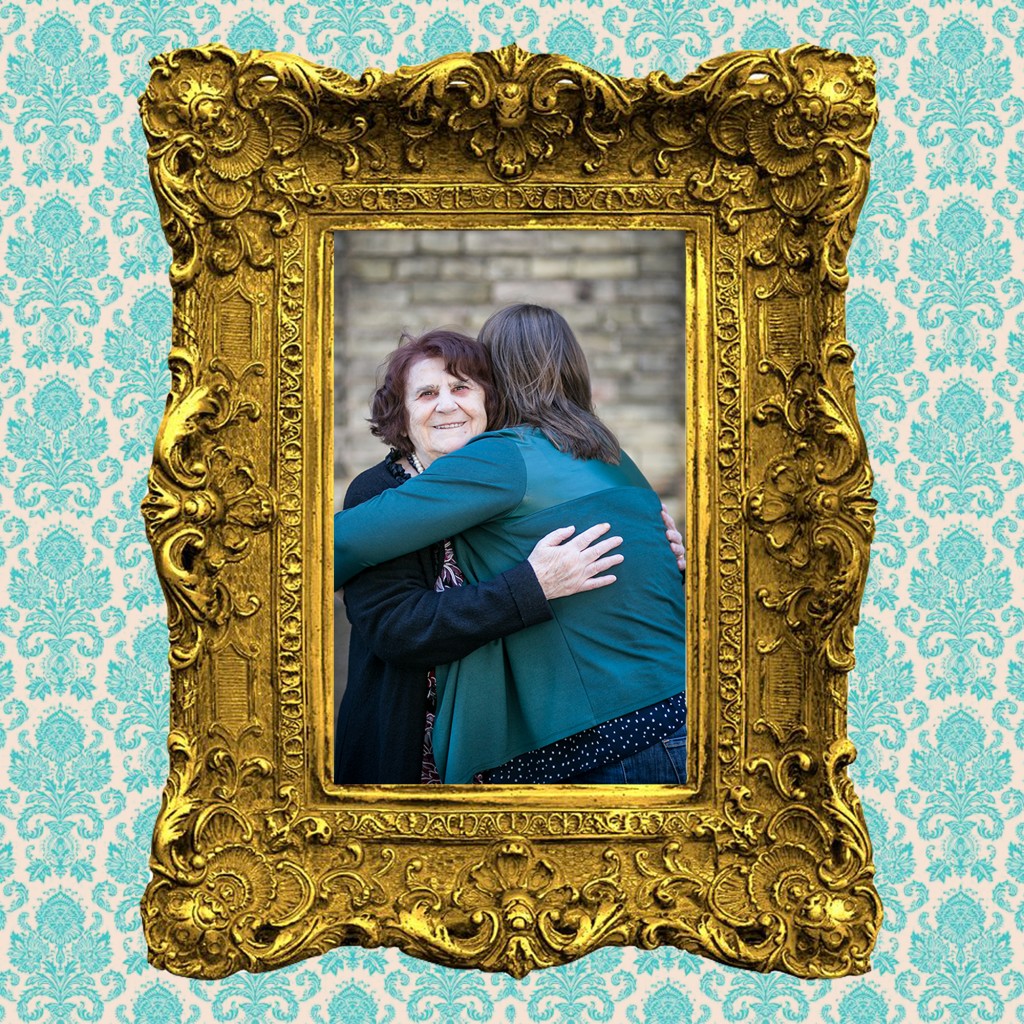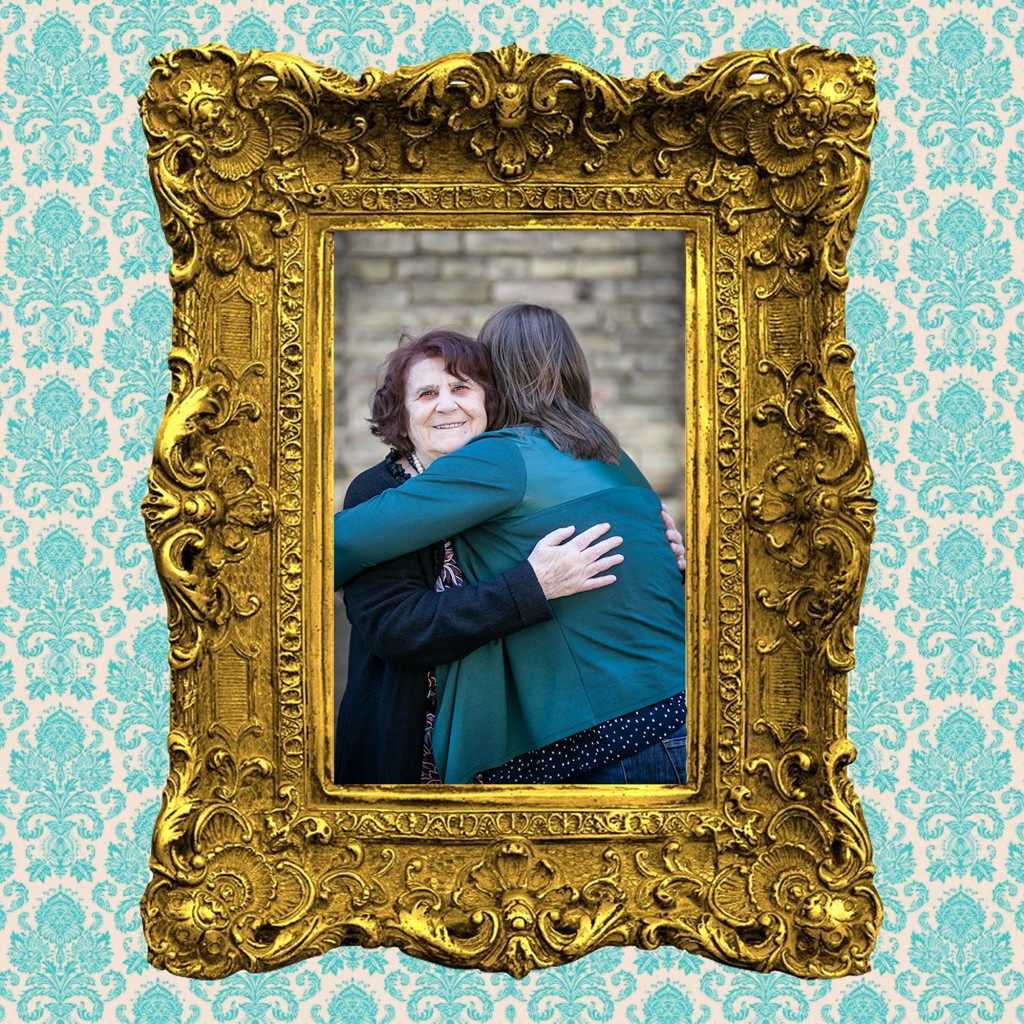 Tamara (83 years old): "My daughter got divorced when my granddaughter was only one month old, so from that time on we started living together. At that time in Lithuania divorce boom had started if it's possible to say so. My daugther had to work ten to twelve hours per day to provide for the family. But it did not weaken her relationship with her daughter, on a contrary – mother was always and example for her, that you can achieve everything yourself, the most important is not to stop trying. She always waited for her mother to come back from work and on weekends they used their time together one hundred percent. Because of my daughters efforts my granddaughter could go to after class activities, additionally learn english, which was not possible for some of her classmates living in 'traditional' families. But the most valuable thing is that we went through all of the dificulties and joys all together. As my granddaughter says, very few of her friends of the same age feel such a deep connection, while I myself am the biggest fan and supporter of my granddaughter and I will stay this way while I'm alive. Because of this close communication in our family, we never had grievances due to failed marriage, it only came as reminders from others. But it is more important how you grow up, not with whom."
We thank photographer Ieva Budzeikaitė and journalist Agnė Vareikaitė for social campaign #LAISVA_LT photographic stories.