Every spring, as the breeze carries fresh green leaves, the longest rainbow flag in the country waves proudly. On May 19th, the national LGBT* rights organization LGL brought the events of Rainbow Days 2015 to Kaunas. LGL invited the public to the LGBT* Myth Busters Workshop and a Rainbow Days film screening.
At 16:00 on May 19th, a public LGBT* Myth Busters Workshop was held at the Faculty of Pharmacy at the Lithuanian University of Health Sciences. What does it mean to be LGBT*? Does this community require "special rights"? What types of problems does this social group encounter on a daily basis? Answers to these and other questions were provided and discussed in a 90-minute myth busting session.
At 18:00 at the "Romuva" movie theater, locals came together at the screening of "Loose Cannons." The film "Loose Cannons" ("Mine Veganti") (2010) is a witty, ironic, and somewhat dramatic film about daily LGBT* life under the scorching Italian sun. Tommaso is the youngest son of a large, traditional Italian family, who finally dares to tell his family that he likes men at the Sunday dinner table. Who would have thought that his brother would blindside him by coming out first! You can only imagine how the Italian drama unfolds.
After the film, there was a discussion about the representation of the LGBT* community in the media. Facebook kissing sensations Pijus Beizaras and Mangirdas Levickas, and public figures Edvinas Grin and Viktorija Ūke shared their insights. The Embassy of Italy and the Italian Cultural Institute generously donated the film for viewing.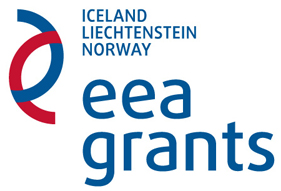 The event was organized as part of the project "Towards Practical Implementation of LGBT* Rights in Lithuania" which is supported by the NGO Programme Lithuania funded by EEA Grants. The project supports the implementation of the European Economic Area Financial Mechanism NGO program. The Kingdom of Norway, Iceland and Liechtenstein has developed the EEA and Norwegian financial mechanisms in order to contribute to the economic and social disparities in the European Economic Area (EEA).