At noon on the 16th of May, 2015 LGL's rainbow bus rolled down the streets of Vilnius's city centre. This year, the national LGBT* rights organisation LGL, author of the censored book "Amber Heart" Neringa Dangvydė, Facebook kissing sensations Pijus Beizaras and Mangirdas Levickas, and other human rights activists invited residents and visitors of Vilnius to celebrate the International Day Against Homophobia and Transphobia (IDAHOT) for the fourth time in Lithuania. On Saturday, the longest rainbow flag in the country was unfurled in an unexpected location in Vilnius – the Cathedral Square.
The rainbow bus began its journey at the LGBT* centre in Vilnius and made stops at two strategically important locations – the Cathedral Square and the Vilnius City Chamber of Marriage. At each of these stops, fifteen passengers left the bus to hold the 30 metre rainbow flag, calling the attention of those passing by, journalists, and government officials to the critical need to protect LGBT* rights.
The International Day Against Homophobia and Transphobia was celebrated in Lithuania for the first time in 2007. This year, LGL organized Rainbow Days for the fourth time. We are pleased to offer you a wide range of political, social, cultural and artistic events in Vilnius, Kaunas and Kaipėda! More information about the event program for Rainbow Days 2015 can be found here.
© Photo courtesy of Augustas Didžgalvis
Let's celebrate Rainbow Days and IDAHOT together! Detailed program for Rainbow Days 2015 can be found here.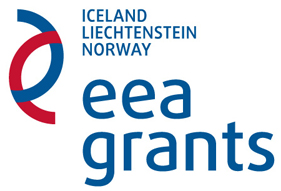 The event was organized as part of the project "Towards Practical Implementation of LGBT* Rights in Lithuania" which is supported by the NGO Programme Lithuania funded by EEA Grants. The project supports the implementation of the European Economic Area Financial Mechanism NGO program. The Kingdom of Norway, Iceland and Liechtenstein has developed the EEA and Norwegian financial mechanisms in order to contribute to the economic and social disparities in the European Economic Area (EEA ).