In November 1989, Vladimir Simonko, Executive Director of the National LGBT rights organization LGL, visited East Berlin for the third time at the invitation of his friends. On November 9, 1989, he accidentally became a witness of the fall of the Berlin Wall and visited West Berlin for the first time. As the thirtieth anniversary of the fall of the Berlin Wall approaches, the Executive Director of LGL shares his memories from events that changed the world.
How did you find yourself in Berlin on the eve of the fall of the Wall?
Sometimes you accidentally find yourself in the right place at the right time. In Soviet times, travel abroad had to be planned well in advance. I got lucky because during my student exchange at St. Petersburg Film Institute I found some good friends from East Germany. They invited me to visit East Berlin and sent me an invitation. Then I had to go to the Ministry of the Interior and get a travel permit. It was a bit easier to travel to East Berlin than to Western Europe. So, at the beginning of November, bearing a red Soviet Lithuanian passport and a travel card, I went to East Berlin together with a fellow student. We went to Germany by a Vilnius-Berlin train.
At the time, we could not have foreseen that we would find ourselves in a whirlwind of historical events. Since this was not my first trip to East Berlin, I already felt at home there. We were greeted by my friends from East Berlin at the train station. On the way to our friends' home, they very cautiously mentioned that some changes were happening in their country. In East Germany, political issues were discussed with great caution and moderation, as the German Democratic Republic also survived oppression. On our way to East Berlin, we were also unaware of what was happening in Berlin because our Soviet propaganda machine suppressed any knowledge of the changes that were taking place.
How was East Berlin different from Vilnius at that time?
Life in East Germany was much better than in Lithuania in terms of economy. The quality of life there was considerably different. That was one of the reasons why we wanted to go to East Germany. It was strange to us that the East Germans complained about their lives which we thought were much better and more advanced than ours.
East Germans could watch West Berlin TV shows. It was very interesting to observe the differences between East and West German TV shows. East Berlin radio was also broadcast freely. You could feel a Western spirit even in East Berlin. My favourite radio station was one for US soldiers deployed in West Berlin. It played the latest Western music. When I visited, I would buy a pack of good quality cassettes and record the music on the radio. When I then came back to Lithuania, I would have recordings of the latest music that nobody in Lithuania had.
What was the situation of LGBT human rights in East and West Berlin?
It is interesting to compare how the LGBT human rights issue advanced in East and West Berlin. Liability for same-sex relationships was first abolished in East Berlin in 1968. And the abolition of criminal liability in West Berlin followed later, in 1969.
So, homosexuality was not a total taboo in East Berlin. My friends said that there were people at their workplace who were open about their sexual orientation. Members of the LGBT community were not persecuted in Berlin.
At the time, Berlin was one of the most tolerant cities towards LGBT people. Although the community was not allowed to form organizations, this function was performed by gay bars. West Berlin television, which broadcast Western programs, also played its part.
Was the presence of the Wall in East Berlin very noticeable?
When traveling to East Berlin I had the opportunity in Lithuania to exchange rubles to East German marks. This provided an opportunity to purchase items that were simply not available in Lithuania. I bought quite a few household appliances, technological products, clothes. You had to wait in a queue for a couple of hours to exchange currency at the Lithuanian Bank branch. At that time, it was prohibited to have the currency of another country, such as dollars or West German marks. There were shops in East Germany where you could buy Western items like hand mixers, perfumes, cigarettes if you had West German marks.
The stories of my friends from East Berlin were also touching. They told me how they had relatives in West Berlin they had never seen. It was almost impossible for Germans from the East to cross the West Berlin Wall. Traveling to West Berlin required permission from the Communist Party, so the youth had no chance. It was feared that people would simply not return from West Germany. Most often only old people were granted permission to visit their relatives. It can be assumed that East Germany "didn't mind" losing older citizens. So the Berlin Wall had affected the lives of many Germans.
What responsibilities did the friends who invited you to East Germany have?
When sending the invitation, a person from East Germany had to make a commitment to financially support the visitor from the Soviet Union. At that time, the issue of the withdrawal of the Soviet Army from East Germany was quite relevant. Soviet army soldiers often would flee and stay in West Germany. It was a big challenge for West Germany, which began to question who would pay for the newcomers' health insurance. No one in Lithuania provided such insurance at the time.
How did you learn about the changes in Berlin?
We followed the events on TV at the friends' house. The East Germans who demanded to open the border travelled to West Germany via Hungary and Austria that had opened their borders. Spontaneous rallies took place in Berlin near the Wall. The process was already unstoppable. It was clear to everyone that the wall splitting East and West Berlin was becoming meaningless. The Communist Party that ruled East Germany had to decide what to do as East Germans began to leave the country through third countries.
Do you remember the moment when it was announced that the Berlin Wall was open?
A couple of days after arriving in Berlin, all my friends' relatives gathered in their apartment to watch the TV. There was a broadcast of a press conference of the Communist Party Politburo. During the live broadcast, Guenter Schabowski, the spokesman for the Central Committee of the Communist Party's Politburo, announced that the Berlin Wall was opened. There were about twenty people in the room. These people lived their entire lives fearing this wall. Suddenly, they realized that the Wall was gone. I watched their confusion. They didn't know what to do.
The friends' apartment was on Kopenhagener Street, just a couple of blocks from the Wall. I often walked along the border and wondered what it was like there, in the Western world. In that moment, we realized that we were free to cross the border. This moment stuck in my memory as I saw how my friends couldn't believe what had happened. Since our friends had young children, we delayed our trip to West Berlin to the following morning.
What was your first trip to West Berlin like?
When my coursemate and I came to the border the next morning, we saw a huge queue. There weren't many border crossing points. It was a sunny morning of the 10th of November. An uplifting mood prevailed. People stood in the line without pushing. We also got in the line, although we had Soviet passports and didn't know whether we would be let through. We waited for about four hours.
At about four o'clock in the afternoon we approached the border controlled by East and West Germans. Officers tried to control the situation, but they struggled. They didn't have time to open the passports but wanted to see them. When our turn came, we handed in our passports. The officers looked puzzled and they asked each other "What do we do with them?" I thought, "That's it." However, one of the officers opened our passports and stamped the Soviet passports that were not for travel abroad. We were afraid that with the seals of West Germany we wouldn't be allowed back into the Soviet Union. However, we didn't think much about it because we were happy to cross the bridge to West Berlin.
What did you do in West Berlin that first time?
We didn't know where to go, so we went where everybody was going. We wondered if we could exchange the East German marks to West German marks because we had no money. We were told at the bank that they did not need any East German currency. So we didn't have a penny in West Germany. But we didn't need any money, because public transport was free in West Berlin that day. We followed the crowd, got on the metro and headed to the city centre. We got off where everybody did.
We found ourselves on Kurfiurstendam Street. I will never forget what an impression the extraordinary beauty of the Kaizer Wilhelm Memorial Church left me.  I had only seen it on postcards before. Then I thought I'd never see it again. Later I saw that all of Berlin was celebrating. All traffic on Kurfiurstendam Street was stopped. For the first time in my life I saw food carts on wheels. Guests from East Berlin were served free of charge. I was also impressed by the red carpets next to the hotels. In East Berlin I used to walk on the bike path because it was always empty, and in West Berlin I had to get off the path because there were cyclists.
A strange feeling came to me because I was in West Berlin and theoretically I could stay in it. But this idea was pushed aside because my parents were waiting for me in Lithuania. However, quite a few people at that time took the opportunity to stay in West Berlin. My friend was looking for a video cassette of Pink Floyd's "The Wall", but he didn't find it, because it was already the evening.
What happened after you returned to East Berlin?
We spent the whole day in West Berlin and realized that we had to go back to our friends. We felt a responsibility to our friends as well because they would have gotten in trouble if we had not returned. We didn't even discuss whether to go back or not. We were absolutely sure that we would return to West Berlin the next day. But the next morning the East German border officers didn't allow people with passports from other countries to enter West Berlin. So I had experienced five or six hours of freedom. I had to go back to East Berlin and watch my friends enjoy free trips to West Berlin. But my friends would bring things from the West to me and my coursemate every day. We brought a few pieces of the Berlin Wall home as a souvenir. The next time I returned to Berlin, the wall was gone. A year later I went to Berlin with a visa and a new passport. By then I was already free to be in West Berlin.
What do you remember the most about your first visit to West Berlin?
A sense of euphoria and freedom. The reunification of Berlin was very beautiful and symbolic. I am beyond happy that I got to see it.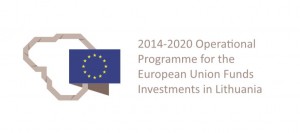 The article was prepared in the framework of the project "Change in Business, Public Sector and Society – New Standards for Reduction of Discrimination". The project is implemented by the Office of the Equal Opportunities Ombudsperson, partners are the public institution Human Rights Monitoring Institute and LGL Association.