From November 1-4, the Polish capital Warsaw hosted the largest LGBTI human rights event in Europe: the 21st annual international LGBTI rights conference organized by ILGA-Europe. It was also the largest conference that ILGA-Europe has organized to date, drawing around 550 LGBTI human rights activists from Europe, Central Asia and other parts of the world.
Thanks to the ILGA-Europe conference, Warsaw became the epicenter of LGBTI human rights discourse at the start of November. During that week, #IEWarsaw2017 become one of the most popular hashtags used on social networks in Poland. The conference reminded LGBTI human rights activists from highly developed countries that the fight for LGBTI rights is an ongoing process – a changing political landscape can present unexpected challenges.
The conference welcomed a sizeable crowd of proud LGBT* human rights activists and politicians, among them Polish Human Rights Ombudsperson Adam Bodnar; European Commissioner of the Internal Market, Industry, Entrepreneurship and SMEs Elżbieta Bieńkowska; Council of Europe LGBTI human rights reporter Piet de Bruyn; and "Black Protest" organizer Urszula Kuchynska.
LGBTI human rights activists coming together from Europe and Central Asia to attend the conference also had the opportunity to learn about Poland's LGBTI human rights situation, watch traditional folk dance performances, visit the Palace of Culture and Science and Warsaw Drama Theatre, and attend the premiere of the film "Tom of Finland".
The international LGBTI rights organization ILGA-Europe has spread and grown to unite members from many identities, age groups and countries, but during the conference, every participant had the opportunity to participate in a variety of events and workshops, contribute to the conference's content by suggesting relevant topics, make friends and share their unique experiences. Among the whirlpool of conference events, we had the opportunity to meet with activists from Belarus, Albania and Lithuania, who agreed to share their personal experience, realities, and expectations for their respective countries.
Networking and unity through human rights struggles
"This is the seventh time I've participated in the ILGA-Europe conference. This event gives me the opportunity to come face-to-face with people I've been in contact with electronically all year. Here, I can also meet activists from countries whose LGBTI rights situation is similar to that of Belarus, like activists from Moldova, Ukraine and Russia. I'm glad that thanks to the project Sharing expertise and fostering LGBT human rights in Belarus, we have the opportunity to visit Lithuania and share our experiences with local activists, although the ILGA-Europe conference also allows us to get acquainted with the realities of other countries in Eastern Europe. This is a safe space where we can form a plan of action with organizations from other European countries," said Natallia Mankouskaya, a LGBTI human rights activist from Belarus.
"We receive invaluable support from ILGA-Europe for our everyday operations. This isn't the first time representatives of my organization have participated in workshops organized by ILGA-Europe for LGBTI rights activists. It's a great opportunity to strengthen our knowledge and skills representing our local LGBTI community. Personally, the workshops on safety for LGBTI activists are most relevant for me, because being LGBTI activists in Belarus, we often face attacks," shared the activist, who represents LGBTI organization GayBelarus.
"Every ILGA-Europe conference is unique. This event is special in that it takes place in Poland, a country that has undergone abrupt political changes. In Belarus, we've also faced pressure from the conservative political lobby, so we can imagine what LGBTI activists in Poland are dealing with. I think the European LGBTI human rights movement needs to focus its attention on supporting activists in these countries that are dealing with this shrinking public space," Mankouskaya said.
"During this conference, much attention has been dedicated to various forms of discrimination. I'm glad to see that Urszula Kuchynska, who organized Poland's Black Protest, was among the participants. I think the LGBTI human rights movement can take tips from feminist movements. In my country, these movements work together closely when sudden human rights challenges come up," she said.
An opportunity to share best practices and form new partnerships
"This is the first time I've participated in the ILGA-Europe conference. I don't have much experience participating in annual conferences, but based on the event program, my expectations are high. I can't wait to participate in the workshops, especially the ones about hate speech and fundraising. My organization dedicates a lot of attention to the phenomenon of hate speech in media, so I hope I can expand my knowledge in this area. I'm excited to share my experience with representatives of organizations that work in this field in other countries, learn from their experiences and share it with my colleagues," said Marinela Gremi, the director of Albanian LGBTI rights organization United for LGBTI Cause in Albania (Pro LGBT).
"I represent a small LGBTI human rights organization from Albania, so it's important for us to secure financial stability. In my organization I'm responsible for this area, so I hope I can learn something new about fundraising opportunities and potential supporters for LGBTI organizations in the Balkan countries. This is the largest LGBTI event in Europe, so naturally, I have high expectations. It's also important for me, as the director of an organization, to meet LGBTI human rights activists from other countries in Europe, share our experiences and form new partnerships. This conference also gives me that opportunity," the activist from Albania said.
A way to combat human rights offenses
"I'm a long-time participant in ILGA-Europe's conferences. In 1994, I organized the first ILGA-Europe conference in Northern Europe in Palanga, which had about 100 participants. It's nice to see some of them still participating this year in Warsaw. In retrospective, it's clear that this organization is growing. At the same time, interest in participation in the annual conference is also growing. The growing number of participants causes some logistic difficulties, so there are some European cities where it's just not possible to hold a conference of this size," said Vladimir Simonko, Executive Director of national LGBT* rights organization LGL.
"As a veteran of this conference I can say that the conference in Warsaw this year went off without a hitch. This demonstrates the professionalism of the organizers, the Polish organization KPH. Their competent team was able to overcome all obstacles and make it into a celebration for all conference participants. Taking into consideration the situation in Poland, the nature of this conference has been one of resistance. That's exactly why this conference has been different than those before it, because it didn't receive much support from government representatives. This conference has shown that even in a country with such harsh opposition to LGBTI human rights, it's possible to organize the largest LGBTI event in Europe here. On the other hand, I can only imagine the challenges the organizers must have faced preparing it," the Executive Director of LGL said.
Changing times and priorities
"I hope that this conference strengthens the Polish LGBTI community and the organizations representing their interests. I was pleasantly surprised by how many wonderful volunteers KPH have. During the opening ceremony at the Palace of Culture and Science, I was able to meet some older KPH volunteers. It was especially nice to see that the organization devotes enough attention to older members of the LGBTI community, who in turn contributed to the organization of the event. I think our organization and the community should take cues from them. I hope views on inclusion of older LGBTI people in community activities will change with time. I'm currently seeing an obvious gap between young members of the Lithuanian LGBTI community and more mature ones, as well as ageism. We tend to avoid talking about this issue, and sometimes allow ourselves to laugh about it, not even thinking about how different the older LGBTI community in Brussels is from the community in Lithuania. These people spent the most active years of their lives hiding their sexual orientation and lived, and are still living, someone else's life. I hope our community will become more open and more appealing to older LGBTI people. We need to take action against the prevailing body and age cult in Lithuania, we simply can't let ourselves be divided along lines of age anymore. During the conference, it became clear to me that we're letting ourselves forget about these people," Simonko asserted.
"New topics were also raised during the conference. In some Western European countries, the area of LGBTI human rights protection is already so developed that the main issues for LGBTI activists are their safety and comfort. For the better part of my two decades as an LGBTI activist, I wasn't even able to think about that, because for me, discomfort was a fact of life and constant state for LGBTI activists. The new generation of LGBTI activists have considerably higher requirements for comfort. Apparently this difference in views and expectations is an unavoidable part of generational change. Obviously I have an old-fashioned perspective on this issue, because for me, activism is connected with constant struggle and motivation to change the world," the Executive Director of LGL observed.
Drawing Europe's attention to Lithuania's human rights challenges
"In 1994, when we organized the first ILGA-Europe conference in Northern Europe, we were young and bold and we naively expected that since Lithuania had gained independence and decriminalized same-gender relations, the situation for LGBTI people in Lithuania would become similar to that of the rest of Europe within the next 5 years. But now, 23 years later, we can see that we're lagging far behind much of Europe in the field of LGBTI human rights. We could suppose that we'll always have this gap, but that doesn't mean we should let ourselves give up. This is exactly why I decided to run for an ILGA-Europe board member position for a second term. During my 2018-2019 term as a board member, I'm going to strive to ensure clear cooperation between ILGA-Europe's board and staff, and the stability of the organization. Right now, ILGA-Europe's strength is that it's made up of quite a few experienced activists, and the large number of board members allows member organizations to feel confident that tactical errors will be avoided and that all member organizations' interests will be appropriately represented," said the ILGA-Europe Board Member.
"In 2007, when we organized the annual ILGA-Europe conference in Vilnius, we also had high expectations. We've submitted our candidacy to hold the conference in Vilnius again, and while there's stiff competition, representatives from Hosi Wien, understanding how important it was for Lithuanian activists to have the conference in Vilnius in 2007, withdrew their candidacy. This was especially important to our organization, the community and LGBTI rights movement in Lithuania. We received a lot of public and media visibility. Among the conference participants were representatives from the European Parliament, European Council and European Commission, Lithuanian government officials and many other important people. The conference had a huge impact on the LGBTI rights movement in Lithuania. I'm confident that next year's conference in Brussels will be even better," said the Executive Director of LGL.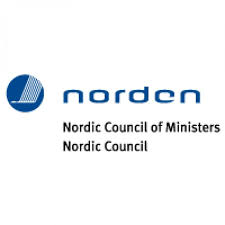 This article is produced and published with the support of the Nordic Council of Ministers, under the project "Sharing Expertise and Fostering LGBT Human Rights in Belarus".