In May, 2017 coinciding with Rainbow Days 2017 celebrations, the National LGBT* rights organization LGL displayed posters in the public spaces of Vilnius, Kaunas and Klaipėda, seeking to draw attention to the discrimination LGBT* people face and encouraging others to speak up in the face of discrimination.
The posters, displayed in bus shelters around Vilnius, Kaunas and Klaipėda, encourage the public to report cases of discrimination to the Office of the Equal Opportunities Ombudsperson of the Republic of Lithuania.
Recent Eurobarometer survey data shows that half of Lithuanians oppose equal rights for lesbian, gay and bisexual people, despite believing that discrimination against these groups is widespread in the country. According to Mintautė Jurkutė, Head of the Office's Communication Department, the Office currently receives few complaints about discrimination on the grounds of sexual orientation, but this does not mean that this problem does not exist in Lithuania.
In 2016, the Office received 10 reports about possible discrimination on the grounds of sexual orientation: 2 complaints, 1 study conducted on the Ombudsperson's initiative, 3 requests for the Ombudsperson's conclusion or opinion, and 4 inquiries received through the Office's Facebook page.
"Perhaps we receive so few complaints and appeals due to these LGBT* people being closeted at work, when they are afraid to disclose an aspect of their identity such as sexual orientation to their employers or coworkers. We wholeheartedly believe that we can help solve this problem by encouraging LGBT* people to openly speak about the problems they face. This problem must become visible in order to solve it as a society. Our vision is a society that recognizes equal opportunity. We think that when awareness of discrimination increases within society, everyone benefits. We would like the Office to be a better-known resource, so that people will know where to turn when their rights are threatened," the representative commented.
The personal experiences of the faces of LGL's social campaign demonstrate the need to talk loudly and openly about discrimination. These LGBT* community members of various ages, genders and identities not only posed for the photo currently displayed on posters in Lithuania's three largest cities, but also agreed to speak about the harmful force that is discrimination.
How did you feel being invited to participate in a social campaign by LGL? What went through your mind before and after the photoshoot?
Kęstutis: Because a part of my everyday livelihood is connected to the LGBT* community and working with other non-governmental organizations, it wasn't a difficult decision for me to participate in the photoshoot. I was curious, as I had never participated in any project like it before. As the day of the photoshoot got closer, I started to worry about whether I'd made the right decision. After it, I thought, well, too late to worry now, and waited until I saw the finished product.
Roberta: I was excited to receive an invitation to participate in LGL's campaign for two reasons: first of all, I always support projects that promote LGBT* visibility, and second, I've enjoyed contributing to LGL's initiatives. I had no worries leading up to the photoshoot or after it, so I was just curious to see the result, how it would look posted at bus stops, and how society would react.
Laita(s): I'm glad that I had the opportunity to participate in yet another LGBT* social campaign. I always make an effort to contribute to the LGBT* human rights movement.
Irena: I was happy to hear that I was invited to participate in the photoshoot, because I had the opportunity to contribute to a very meaningful and essential project.
Peter: Being a foreigner, I felt especially honored by the invitation to participate in this campaign. Although I realize participating as a foreigner may not be that relevant, as it's not clear from the photo that I am a foreigner.
Ieva: The photoshoot's concept, to me, seemed very right and necessary. Visibility and awareness are a prerequisite for a mature society able to accept diversity.
Were you pleased with the results of the photoshoot? How did your friends react to seeing the poster on the city streets?
Kęstutis: I wasn't expecting any personal benefit from the photoshoot, so I didn't have any expectations. When LGL staff made the poster public, I sent it to my coworkers and friends whom I could trust. I haven't heard from anybody who had seen me on the poster in public.
Irena: I received only positive reactions from those around me. I had not only acquaintances and friends congratulating me, but even neighbors who recognized me on the poster. It made me realize just how many people had seen these posters.
Peter: The result left me with a very good impression. I've lived in a variety of countries, including Botswana, where homosexuality is illegal (although I've noticed that the government doesn't enforce this strictly.) In many European countries, same-sex couples' right to marry and adopt has already been established.
The argument for the "protection" of children is often used to oppose same-sex couples' right to marry, and to justify homophobia. However, quite a few studies have shown that children raised by same-sex couples grow up with no ill effect. There are still many people in Lithuania hiding their sexual orientation – especially once people reach their thirties, there are few places for LGBT* people to gather and make friends. I suspect there are quite a few LGBT* people unhappily married to someone of the opposite gender.
Roberta: My friends and acquaintances were supportive. A few old acquaintances from Vilnius and Klaipėda got back in touch with me after they recognized me on the poster, asked me how I'm doing and complimented me on my courage.
Laita(s): I'm very satisfied – many of my friends wrote to me as soon as they saw the poster. They found the campaign very interesting. I didn't receive any negative reactions, because I don't associate with people with homophobic and transphobic views.
Ieva: I think I would call this campaign successful, although responses have been varied. Some are glad to see LGBT* people promoting visibility, while others are angry about seeing more of those people being advertised. Whatever the case, we did get a reaction – you can call that an achievement.
Have you personally experienced discrimination? Did it occur to you to report this discrimination to any authorities?
Ieva: We face both very different, and similar challenges. In Norway, most discrimination is directed at immigrants from the Middle East and Africa. But a few years ago, during the Oslo Pride march, one Lithuanian loudly expressed his dissatisfaction and told me not to bring shame to the Lithuanian flag.
I've always said that sport, depending on each individual's needs and tastes, is an inborn human right. Unfortunately, talking about homophobia and discrimination against LGBT* people in sport is still avoided. But talking is necessary, society needs to know that there are LGBT* people among their favorite athletes, and that it doesn't make them worse athletes.
Peter: No, I've been lucky enough to quickly connect with international human rights organizations. During my 8 years of work, we've done a lot to express support for the worldwide LGBT* community.
Laita(s): Over the last year I've had three incidents where I was threatened online with violence. I reported every one of these incidents to the authorities, but not one of them got a pre-trial investigation. I've also been attacked on the street, but in these cases, the attacker always disappears so quickly that it's too late to call the police.
Roberta: I think that, as a part of the LGBT* community, it's impossible not to struggle with discrimination. Every one of us has experienced it in some form. For example, transphobic bullying personally hurts me because even though it's not addressed towards me, it still affects my community. In my mind, discrimination toward the LGBT* community more or less touches all of its members. I'm no exception. Personally, I've appealed to the Office of the Equal Opportunity Ombudsperson twice about gender-based discrimination in the workplace. I appealed about discrimination against women in job listings (for example, one listing was phrased something like "office princess wanted"). The Office responded quickly to my reports, publicized them on social media, and the company removed the listings.
Kęstutis: Once I heard an official in a state institution say that they weren't going to hire any more gays, because they only cause problems, although working with the LGBT* community is only one part of my work, and my own sexual orientation has no effect on what I do. I haven't appealed to any authorities.
Irena: I have faced discrimination. After a television interview, one individual slashed my tires and threatened to kill me. An investigation took place, but the incident was classified simply as hooliganism. The court didn't recognize it as a hate crime.
In Lithuania, people still avoid reporting discrimination on the grounds of sexual orientation or gender identity. What do you think are the reasons for this? What would help solve this problem?
Roberta: Our community members rarely report discrimination on the grounds of sexual orientation because they're ashamed about it. When people suffer discrimination, they don't want to talk about it, it's painful for them, they're not confident that the authorities will handle it accordingly, they're afraid that everything will come to light. I also think that some people don't know where to turn when this happens, or they don't believe that reporting it would do anything to solve the situation. I'm certain that more initiatives like this would greatly help the situation. We need to discuss discrimination against LGBT* people loudly and openly, provide information on where to turn when it happens, and ensure that reports are investigated and addressed seriously. People need to understand that reporting discrimination is necessary for both themselves, and for the rest of their community.
Peter: It must be reported. I submitted two complaints to Lithuanian Parliament institutions in 2009 and 2010, and both were quickly recognized. When I submitted the first complaint, I was given the opportunity to choose whether the information would be published in the news or not. The only way to combat discrimination and inappropriate behavior by institutions and their workers is by reporting it. Public workers should be trained in how to recognize and respond to discrimination. We all have the same human rights.
Irena: Some members of the community avoid talking about discrimination because they're afraid doing so will invite bullying or cause them to lose work. Our society not only lacks tolerance toward LGBT* people, but toward anyone with differences. Lithuania has laws protecting LGBT* people from discrimination – the problem is that not all of the community knows about this. Maybe greater education would help solve this problem.
Kęstutis: I think avoidance of the topic of discrimination stems from fear of revealing one's identity. It may be possible to report discrimination anonymously, but knowing that state institutions don't always protect one's anonymity and confidentiality, people don't appeal, just to be safe. I think that gradually, more and more people will report discrimination until it becomes commonplace in the future.
Ieva: I've only experienced discrimination in Lithuania. It's been of all sorts, from people hitting me on the head as I get on the bus to checking to see what I have between my legs. Formulating a report or complaint, speaking out about your experience of discrimination, and other procedures take time and require a lot of patience, courage and confidence to respond to questions that may not always be relevant. Officially declaring that you belong to the LGBT* community can be too uncomfortable for some people, and there's also an implicit lack of confidence that the perpetrators will face any real punishment.
Laita(s): The basis of this problem is inadequate education and information about discrimination. I think education about being LGBT* in schools would contribute greatly to solving this problem.
This campaign was organized as a part of the LGBT* community festival Rainbow Days 2017, which took place in May. Do you think initiatives like this are effective in raising awareness of discrimination against LGBT* people?
Laita(s): I think initiatives like this are one of the most effective methods for this purpose. The Rainbow Days festival is important to all parts of society, no exceptions.
Ieva: Visibility is a prerequisite for learning, and learning helps in the fight against stereotypes and prejudice. Even the darkest corners don't look so scary in the light of day.
Kęstutis: Any form of publicity and dissemination of public information contributes to raising people's awareness. I think it's time to talk not only about negative things, but also good examples. After all, many members of the LGBT* community are dedicated workers who engage in volunteer work and contribute to the welfare of society.
Irena: This festival is a big celebration for me. It's an opportunity to meet with those with similar views and appreciate our society's diversity.
Roberta: The Rainbow Days festival is important to all of our community. This event gives the LGBT* community greater visibility and support within society. I absolutely believe that events like this contribute to raising awareness.
While talking about problems faced by the LGBT* community is important, we must not forget that LGBT* individuals are special, unique and distinct members of society who make a personal contribution to our society's diversity and the dialogue that goes along with it. What wishes do you have for Lithuania's LGBT* community?
Laita(s): Always remain open, brave, be confident in yourself, get to know other representatives of your social group, use your own example to bring about change, and most importantly, take responsibility for your community.
Irena: Unite, don't be afraid to show your true colors, and support organizations that represent your interests.
Roberta: My wish is for representatives of the LGBT* community to be more open! I believe coming out is vitally important in one's public as well as personal life. It's immensely difficult to live life hiding your identity, and nobody deserves that. So my wish is that you love yourself, be a brave person and live the life you deserve.
Kęstutis: It's not just LGBT* people who make society diverse, but also children and people with disabilities and mental illnesses. Every one of us is unique and has something to contribute to society in their own way. I wish everyone courage and less anger toward one's self. Change what you can change. It doesn't matter if it's gradual.
Ieva: Be yourself, be unique and charming in your own way. Smile – good examples inspire others! Be part of a community, participate in common activities. As my Scandinavian experience shows, no matter who you are or where you are, if you work together for the common good, others will judge you based on your actions and not their preconceived notions. A good attitude is infectious!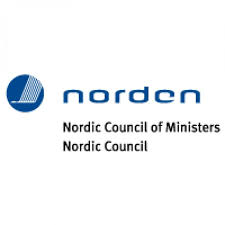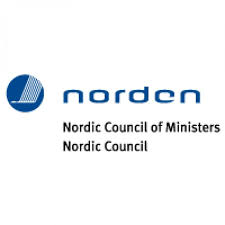 This article is produced and published with the support of the Nordic Council of Ministers, under the project "Sharing Expertise and Fostering LGBT Human Rights in Belarus".
The Rainbow Days 2017 poster campaign was supported by Stiftung EVZ Foundation (Germany). The main partner of the campaign was the Office of the Equal Opportunities Ombudsperson of the Republic of Lithuania.
This article was also published in Lithuanian news portals 15min.lt, manoteises.lt, gayline.lt and kaunozinios.lt.